Bischoff's

Shades of the West

7247 E Main Street
Scottsdale, AZ - 85251
P: 888 239 5872
F: 480 945 3583
Bischoff's

Gallery

3925 N. Brown Avenue
Scottsdale, AZ 85251
Phone: 480-946-6155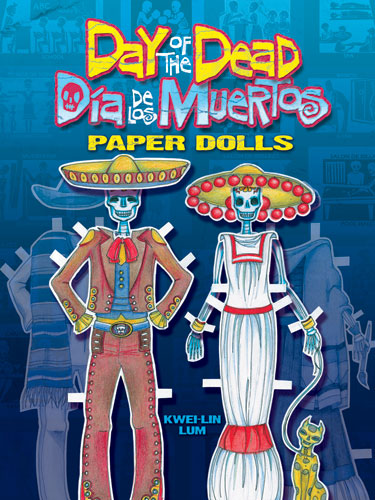 BM498 Day of the Dead Paper Dolls
Recommend to a friend

Fifteen Costumes
Retail price without tax:
$11.99
Description
BM498 Day of the Dead Paper Dolls
Artfully and accurately rendered in the tradition of Mexico's Day of the Dead, this set of whimsical, vividly costumed skeleton figures honors the memory of the departed. The unique bilingual collection features two paper dolls, fifteen ornate costumes, a variety of altar offerings, and a bonus sticker poster.
Dover Original.