Bischoff's

Shades of the West

7247 E Main Street
Scottsdale, AZ - 85251
P: 888 239 5872
F: 480 945 3583
Bischoff's

Gallery

3925 N. Brown Avenue
Scottsdale, AZ 85251
Phone: 480-946-6155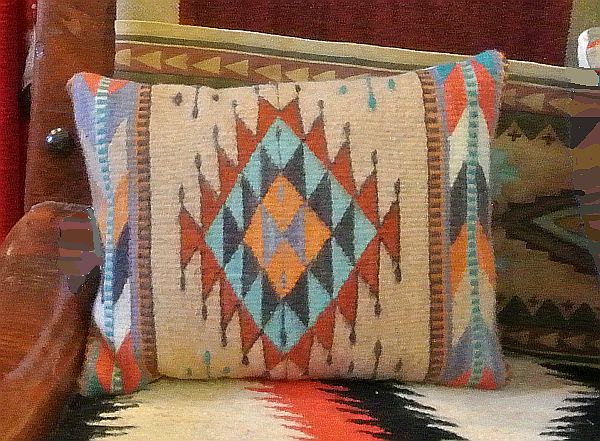 Z9 Zapotec Pillows
Recommend to a friend

High Quality
Retail price without tax:
$29.95
Description
Z9 Zapotec Pillows
High quality Zapotec pillow with a traditional southwest pattern and colors.
Zapotec weaving reflects unique expression of Zapotec weavers. The entire family is involved in one finished piece. Young boys tend the sheep, women do the carding, spinning and dying the wool. The men do the actual weaving.
These high quality weavings are a continuation of the Mexican Zapotec tradition, rather than a revival of a lost art.
Approximately 11 1/2" x 14"
Color: Sand