Bischoff's

Shades of the West

7247 E Main Street
Scottsdale, AZ - 85251
P: 888 239 5872
F: 480 945 3583
Bischoff's

Gallery

3925 N. Brown Avenue
Scottsdale, AZ 85251
Phone: 480-946-6155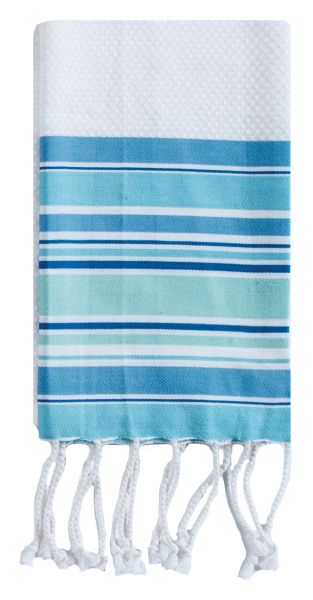 R2799 Splash Fouta Towel
Recommend to a friend

Kay Dee
Retail price without tax:
$6.95
Description

R2799 Splash Fouta Towel
The most versatile of towels for the home, our Turkish inspired fouta towels are woven in the traditions that have kept them beloved for centuries. Though thin and lightweight for fast drying, foutas are softer & as absorbent as terry cloth, and their absorbency is enhanced with every wash! These durable towels are ideal as kitchen dish towels or hand towels in the bathroom. This towel features stripes in classic coastal colors.
20 in x 30 in,
100% cotton.