Bischoff's

Shades of the West

7247 E Main Street
Scottsdale, AZ - 85251
P: 888 239 5872
F: 480 945 3583
Bischoff's

Gallery

3925 N. Brown Avenue
Scottsdale, AZ 85251
Phone: 480-946-6155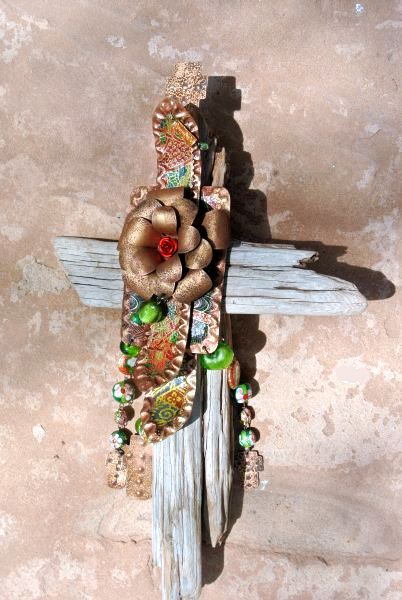 HWA312 del Rito Cross
Recommend to a friend

Driftwood Cross
Retail price without tax:
$165.00
Description
HWA312 Driftwood Cross
Beautiful driftwood cross by Teresa del Rito. The 8" x 14" cross has glass bead embellishments.
When Teresa moved to El Rito, New Mexico, her friends started calling her "Teresa del Rito". This is an old Northern New Mexico tradition. The materials she and her son, Lorenzo use are usually rusted tin and old wood. They use rusted cans that have been lying in the arroyos of Northern New Mexico for years. The beautiful artwork they create is often mounted on old wood they pick up in the area around their studio. The painted figures are their original work.