Bischoff's

Shades of the West

7247 E Main Street
Scottsdale, AZ - 85251
P: 888 239 5872
F: 480 945 3583
Bischoff's

Gallery

3925 N. Brown Avenue
Scottsdale, AZ 85251
Phone: 480-946-6155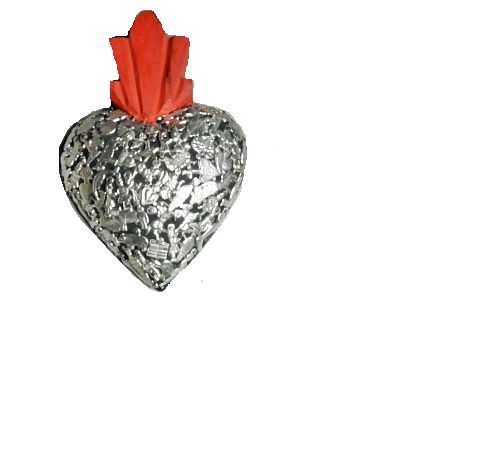 M317 Milagros Sacred Heart
Recommend to a friend

Mexican Folk Art
Retail price without tax:
$55.00
Description
M317 Sacred Heart
Milagros Sacred Heart with approximately 75 Milagros. The hand carved hearts are 6" x 8" x 1 1/2".
Color: Black only
Mexican wooden Heart with metal figures known as "Milagros." This is an old religious tradition, an offering given in fulfillment of a vow or gratitude for recovery of an illness or injury.
This craft is represented as Mexican Folk Art
Each Milagro is hammered into the heart with very small nails.
These are skilled artisans whose families have created this type of folk art for generations.