Bischoff's

Shades of the West

7247 E Main Street
Scottsdale, AZ - 85251
P: 888 239 5872
F: 480 945 3583
Bischoff's

Gallery

3925 N. Brown Avenue
Scottsdale, AZ 85251
Phone: 480-946-6155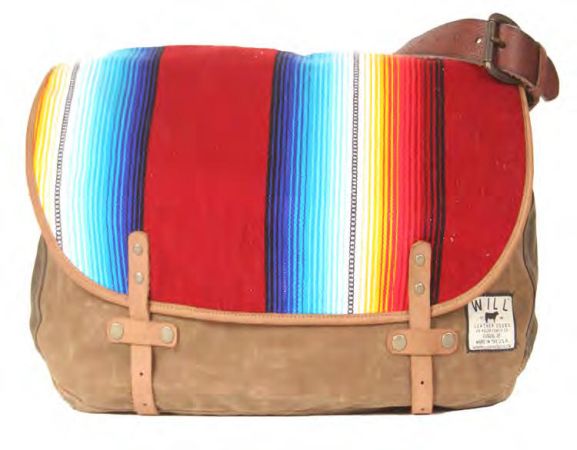 31043 LaManta Messenger Bag
Recommend to a friend

Will Leather Goods
Retail price without tax:
$250.00
Description
LaManta Messenger Bag
Military Surplus Canvas
Found Vintage Mexican Blankets
Found Vintage Western Belt Straps
16 x 14 x 4.5
Traditionally, serape blankets were worn in Central America and Mexico for protection against harsh desert conditions. Today, the Serape has evolved into a common household item in Mexican culture, popular for its beautiful color combinations and intricate weaving. Will Leather Goods works together with small Teotitlán del Valle communities using fair trade principles and environmentally conscious designs to produce these Serape Bags — each a vibrant reflection of the Mexican culture.