Bischoff's

Shades of the West

7247 E Main Street
Scottsdale, AZ - 85251
P: 888 239 5872
F: 480 945 3583
Bischoff's

Gallery

3925 N. Brown Avenue
Scottsdale, AZ 85251
Phone: 480-946-6155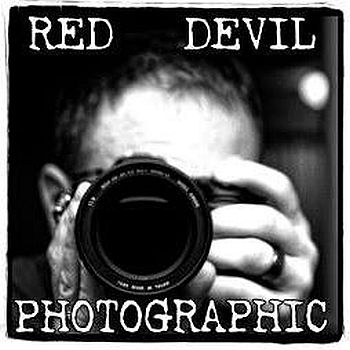 About Kevin Wemlinger, Photographer
Recommend to a friend

Red Devil Photographic
Description
The journey never ends. 2018 proved to be challenging on the photography front. The new job that I started last spring demanded more of my free time than I expected. This meant less time in the field taking pictures. However, I did take the time to assess my portfolio, which led me to rethink how I organize my images. To that end, the galleries on this website will reflect that change - to include a new gallery.

"Other Arizona" will showcase images that don't necessarily fit into the other galleries. From rodeos to barrios...

Hopefully 2019 will find me exploring the spring wildflowers, Wupatke (again), snowscapes, Fossil Creek, The Grand Canyon, Buckskin Gulch, Lake Powell, The Prescott Rodeo (again), and Southern Utah.

I have matted prints (8x10, 11x14) available for sale at Bischoff's Shades of the West in Old Town Scottsdale.
The Journey Never Ends...
Kevin Wemlinger, Photographer
ARTIST STATEMENT:
"My name is Kevin Wemlinger and I grew up in Indiana where mother nature saw fit to make everything green and flat. I didn't know what I didn't know. In 1999 I flew to Tucson, AZ to visit a friend. As the plane descended, I got a good look at the mountains and cacti that carpet the desert. This was my ah-ha moment. I knew that I was destined to live in the desert. I've been living (and playing) in Arizona since 2000 (minus a short stint back in Indiana and Utah) and have been exploring ever since."
"The scenic splendor and vivid history of the American Southwest has held my attention for many years. As such, my goal with these photographs is to tell stories or to capture a moment in time that perhaps triggers a memory or elicits a response. I used to primarily shoot landscapes and ghost towns. But have slowly taken an interest in nighttime/astro photography, and the wild horses that inhabit the lower Salt River here in Phoenix."
The ease of capturing a digital image has made the complex and creative act of producing interesting and thought-provoking photos into a point-and-shoot exercise.
Wemlinger's imagery, however, illustrates the artist's compositional control, complete knowledge of depth-of-field, excellent use of light and color, as well as masterful control of his camera. This group of images demonstrates the stark difference between a hurried documentation and a well thought out creative reproduction of nature.
Viewers will visually feel the dry warmth and unique colorations that characterize this part of our nation. Many of the landscapes contain man-made objects that show the damaging result of years in a hot, dry climate. Structures made of wood as well as stone are shown as relics of a time past, echoing the strength and endurance of nature and the limited time man has on this earth.