Bischoff's

Shades of the West

7247 E Main Street
Scottsdale, AZ - 85251
P: 888 239 5872
F: 480 945 3583
Bischoff's

Gallery

3925 N. Brown Avenue
Scottsdale, AZ 85251
Phone: 480-946-6155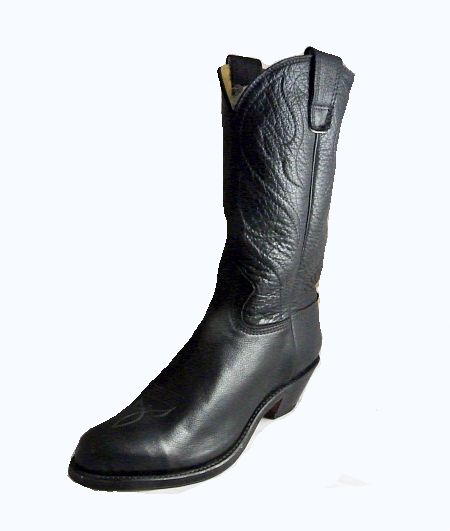 09124 Stewart Boots
Recommend to a friend

Classic Western Boot
Retail price without tax:
$250.00
Description
09124 Classic Stewart Boots
Handmade Leather Western Boots by Stewart Boot Company
Color: Black
This simple and classic boot was designed by Ronnie Stewart in 1946 and not a stitch on the best-selling style has been changed since.
Victor Borg, Stewart Boot Company's president says he's not letting age slow him or his company down — especially after nearly 50 years. "The old fashion way works," he says with a chuckle. "We use old machinery, old guys, old methods."
Stewart Boots are handmade by one of the last makers of fully handmade boots in the USA. Stewart Boot Company in Tucson, Arizona. Boots are made to last a lifetime.