Bischoff's

Shades of the West

7247 E Main Street
Scottsdale, AZ - 85251
P: 888 239 5872
F: 480 945 3583
Bischoff's

Gallery

3925 N. Brown Avenue
Scottsdale, AZ 85251
Phone: 480-946-6155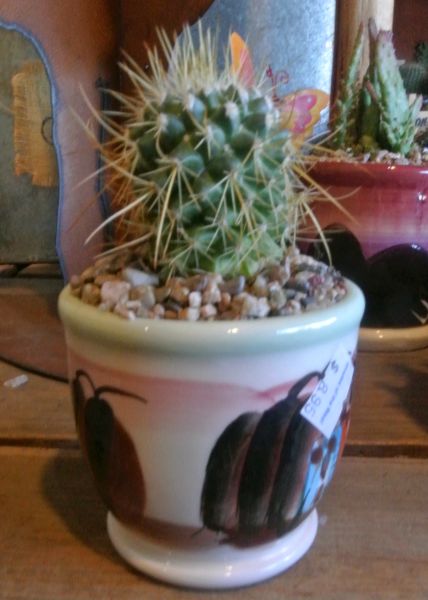 C5 Single Cactus
Recommend to a friend

2" Potted Cactus
Retail price without tax:
$11.95
Description
C7 Single Cactus
This cactus makes great gift items for each of the kids to have their own cactus, or maybe even a little something for a few co-workers.
C5 Cactus Cup 2" @ $11.95
Each cactus, hand-painted southwestern pot and ornament is based upon availability and will vary from the picture shown. Since the pots vary, call if you have a preference and we will do the bet we can to meet your needs.