Bischoff's

Shades of the West

7247 E Main Street
Scottsdale, AZ - 85251
P: 888 239 5872
F: 480 945 3583
Bischoff's

Gallery

3925 N. Brown Avenue
Scottsdale, AZ 85251
Phone: 480-946-6155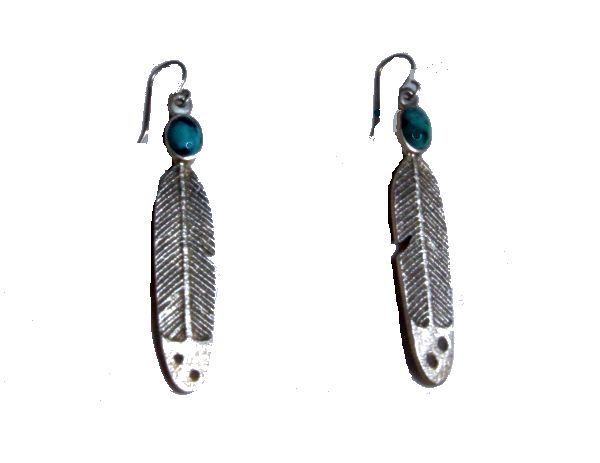 J1675 Feather Earrings
Recommend to a friend

Lee Begay


Retail price without tax:
$288.00
Description
J1674 Kachina Pendant
Sterling silver feather earrings by Navajo silversmith Lee Begay. The 1/2" x 2 1/2" earrings with turquoise accents are tufa cast.
Tufa casting is a technique of pouring molten silver into a tufa stone mold and letting it harden into a given form. The mold is only used once; therefore each item is an original piece.
Lee has been making and selling his jewelry since 1990. Lee has fast become an amazing artist and his tufa cast is some of the best. He likes to do mostly traditional styles creating some fascinating pieces of Ceremonial Inspired art.