Bischoff's

Shades of the West

7247 E Main Street
Scottsdale, AZ - 85251
P: 888 239 5872
F: 480 945 3583
Bischoff's

Gallery

3925 N. Brown Avenue
Scottsdale, AZ 85251
Phone: 480-946-6155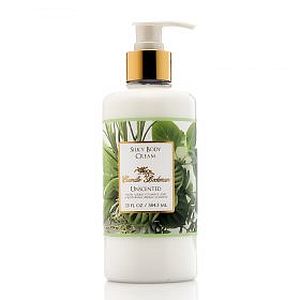 CB476-Vitamin E Body Cream 13 oz
Recommend to a friend

Body Cream
Retail price without tax:
$16.95
Description
Light and non-greasy, our Silky Body Cream contains Almond Oil, Glycerin, Aloe Vera, Vitamin E, and moisturizing herbal extracts chosen to nourish the skin. Use daily to keep skin soft and glowing.
13 Ounce Camille Beckman Silky Body Cream is available in:
CB476-Vitamin E-The perfect solution for those with skin and fragrance sensitivities. Used by both women and men alike, Unsecented Vitamin E holds the faint scent of our signature herbal complex and fine oils.