Bischoff's

Shades of the West

7247 E Main Street
Scottsdale, AZ - 85251
P: 888 239 5872
F: 480 945 3583
Bischoff's

Gallery

3925 N. Brown Avenue
Scottsdale, AZ 85251
Phone: 480-946-6155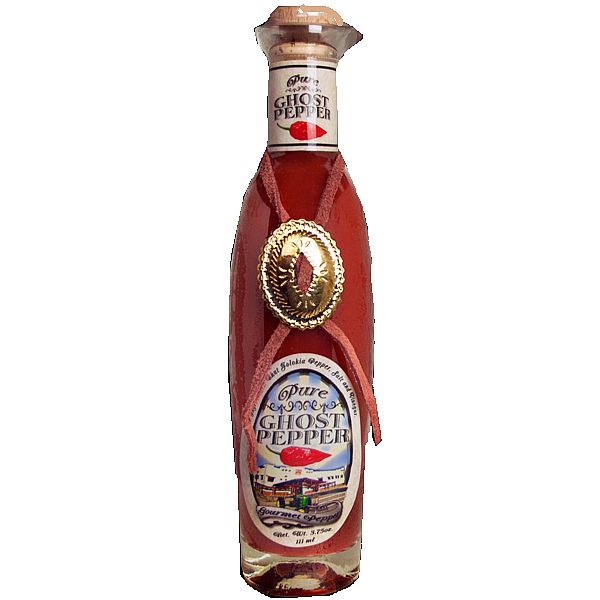 FP11 Pure Ghost Pepper
Recommend to a friend

Ass Kickin'
Retail price without tax:
$9.95
Description
FP11 Pure Ghost Pepper with Concho
The Ghost Chile's head should not be underestimated. Even a small amount of this Bhut Jolokia pepper can add tremendous heat as well as a savory & sweet flavor to any dish.
The Ghost Pepper, one of the hottest peppers in the world has a range of 855,000 – 1,041,427 scoville units. Compare this to the common Jalapeno pepper with 5,000-7,000 scoville units. Bhut Jolokia Pepper, Salt, and Vinegar.
3.75 ounces