Bischoff's

Shades of the West

7247 E Main Street
Scottsdale, AZ - 85251
P: 888 239 5872
F: 480 945 3583
Bischoff's

Gallery

3925 N. Brown Avenue
Scottsdale, AZ 85251
Phone: 480-946-6155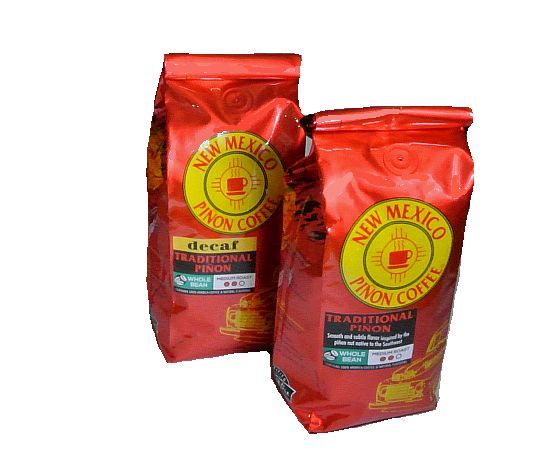 SFT501 Pinon Coffee
Recommend to a friend

New Mexico Pinon Coffee Company

Retail price without tax:
$14.95
Description
New Mexico Pinon Coffee Company's signature blend of 100% Arabica Bean coffee, slowly brought to a medium roast with notes of nuttiness brought through by our locally received piñon tree nuts. Whole Bean, Medium Roast Coffee
New Mexico Pinon Coffee Company is the largest coffee roaster in New Mexico.

Traditional Pinon is a rich Medium Roast with the wonderful flavor of pinon.

You will absolutely love the wonderful Pinon taste and flavor.

NM Pinon Coffee is known for the extremely consistent quality that never lets you down.

The Pinon Pine Tree is the New Mexico State Tree.

New Mexico Pinon coffees are gluten and allergy free.
12 ounces
Available in Traditional Pinon, Traditional Pinon Decaf and Dark Pinon