Bischoff's

Shades of the West

7247 E Main Street
Scottsdale, AZ - 85251
P: 888 239 5872
F: 480 945 3583
Bischoff's

Gallery

3925 N. Brown Avenue
Scottsdale, AZ 85251
Phone: 480-946-6155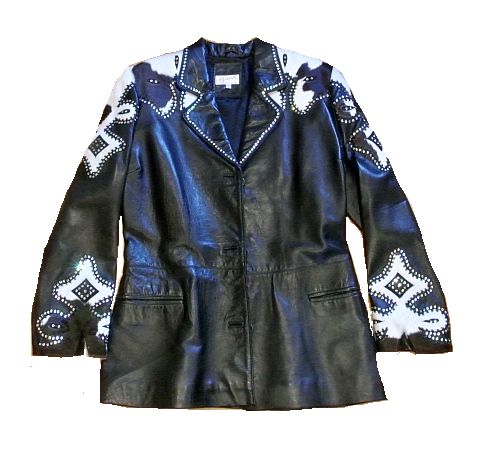 KIP 1 Kippys Jacket
Recommend to a friend

Retail price without tax:
$2,400.00
Description
KIP 1
Soft black lamb leather with cowhide print trim
Heavily crystallized with Swarovski elements
Contoured Leather jacket
Three button closure
Two pockets
Fully lined
Size 4
Each K I P P Y S piece
is lovingly hand-made just for you.
Using only the finest materials, luxe-leathers & platinum denims.
Embellished with the highest quality Swarovski crystals,
finished with fine-grade nickel-plated hardware.
K I P P Y S proudly constructs each one-of-a-kind collectible item in the U.S.A.