Bischoff's

Shades of the West

7247 E Main Street
Scottsdale, AZ - 85251
P: 888 239 5872
F: 480 945 3583
Bischoff's

Gallery

3925 N. Brown Avenue
Scottsdale, AZ 85251
Phone: 480-946-6155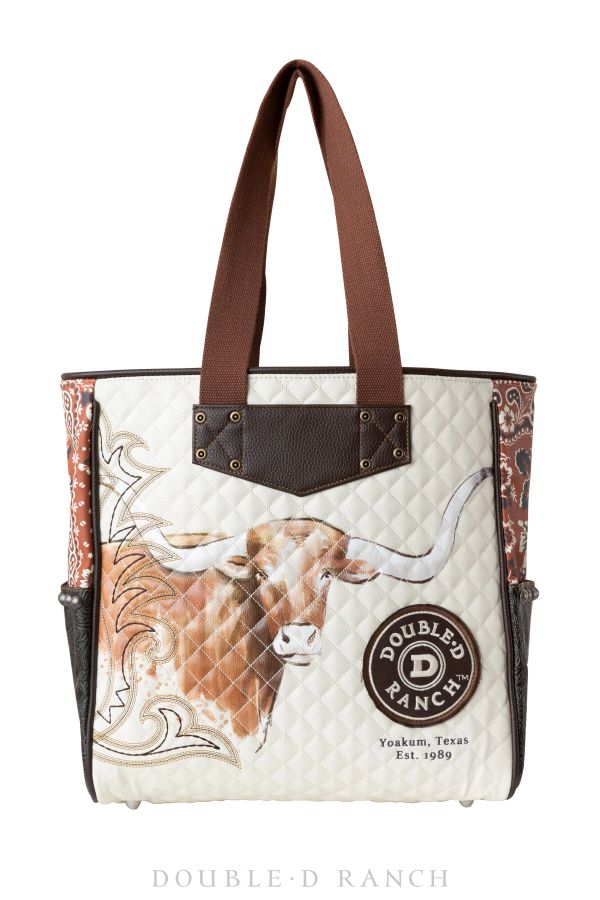 Longhorn Bag, Tote
Recommend to a friend

Double D Ranch
Retail price without tax:
$240.00
Description
YOU'VE GOT STYLE IN THE BAG!

We're totes in love with this cool collectible. The limited-edition longhorn tote is perfect for everything from errands to your everyday bag – it's just the right size, durable with sturdy shoulder straps, and has 360 degrees of timeless, classic cowgirl style! It's embellished with awesome elements of toebox-style stitching, tooled pleather, and chic studding, finished the circular DDR logo and emblazoned with either Yoakum or Ft. Worth.
materials: 100% pvc

dimensions: 13 1/2" x 13 1/2" x 5 1/2"

style: Bag-1092